The Karma Score celebrates and rewards you for all the kindness and love you create in the world, starting with your activity in BELLA.
Collect Karma Points as you enjoy the BELLA experience.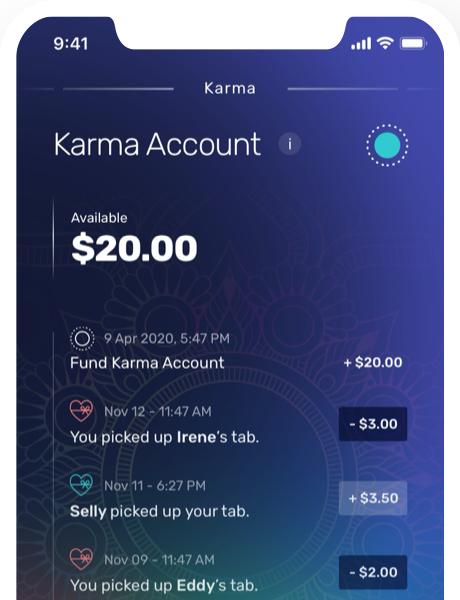 Keep your Karma Account funded and you will receive points every time you pick up the tab for another BELLA member.
Be kind. When you receive a Pay It Forward always thank the person who picked up your tab.
As you accumulate points, you'll rise through the levels – and be rewarded with special surprises as you go.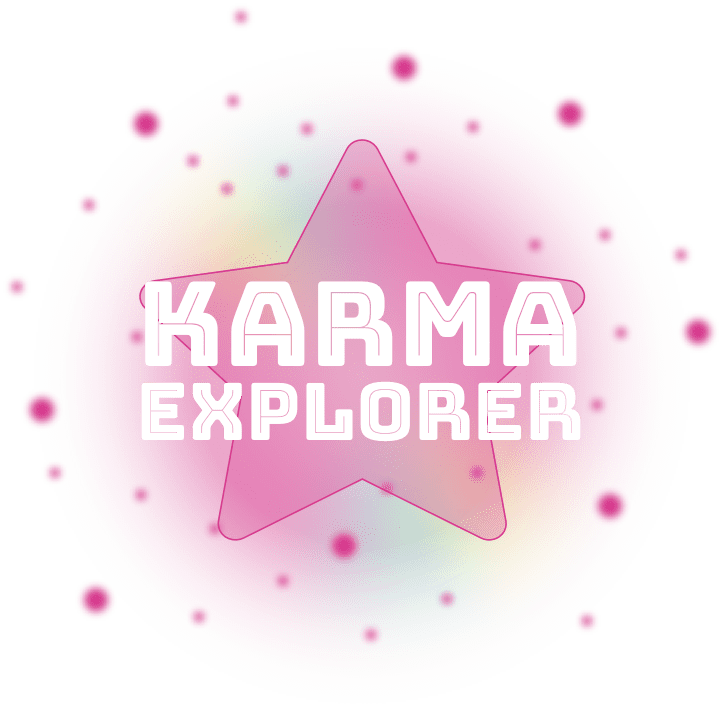 Join the Karma Score and you will automatically become a KARMA Explorer. Sharing some love with other BELLA members will increase your chances to get to the next tier! Meanwhile, we want to offer you a $20 discount off any of our "BELLA loves me" merchandise.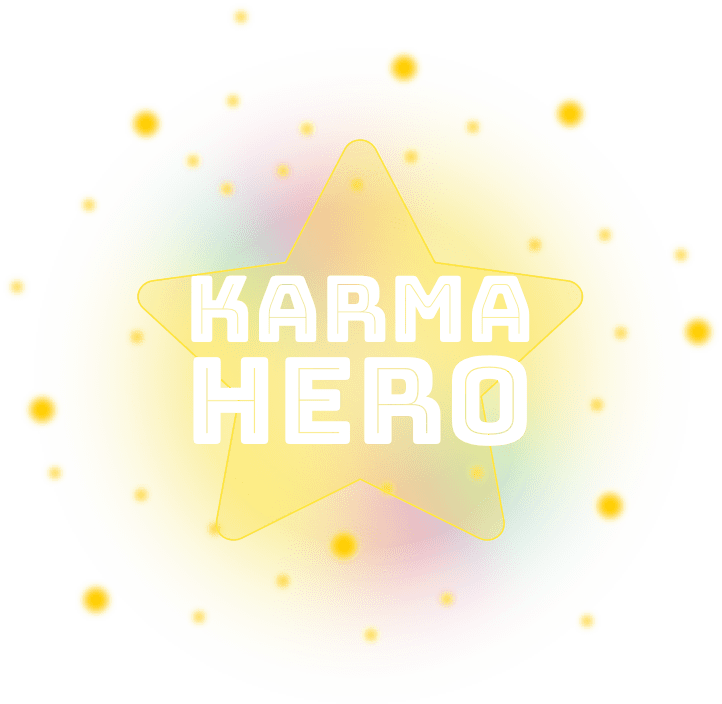 Once you make it to 300 points on your Karma score, you will become a Karma Hero! To thank you for the love and support you shared across the BELLA community, you will receive a $100 "BELLA loves me" merchandise discount.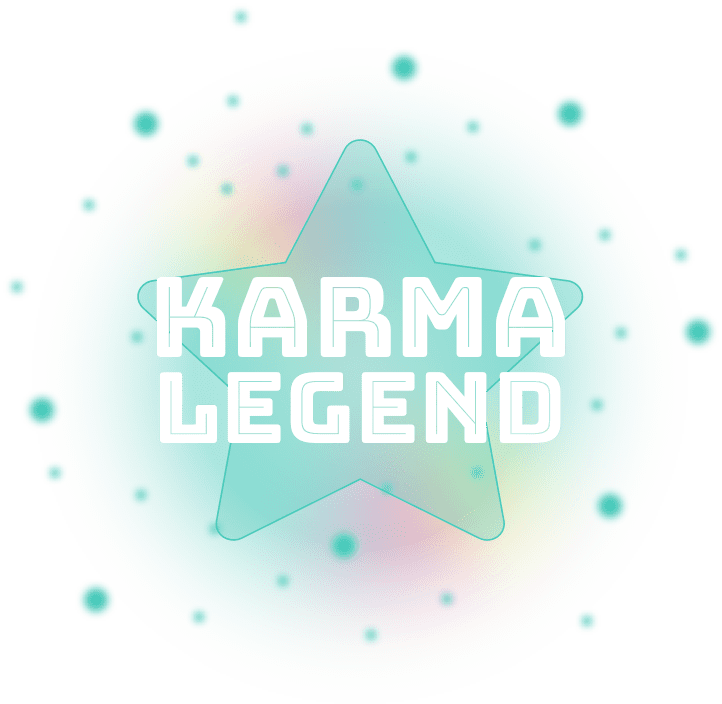 You made it, 1000 points! Being a Karma legend is not for everyone, it requires a big and kind heart.  Legends are as stylish as they are kind as they enjoy $400 in discounts to spend on our latest "BELLA loves me" merch.