Our mission at BELLA is to inject love, beauty and humanity into the world, starting with banking.
We've been doing that since we launched in November 2020 with features including checking accounts with beautiful rainbow debit cards, Karma Accounts, cashback surprises, goal-based savings tools, 24/7 conversational support from our amazing team and more.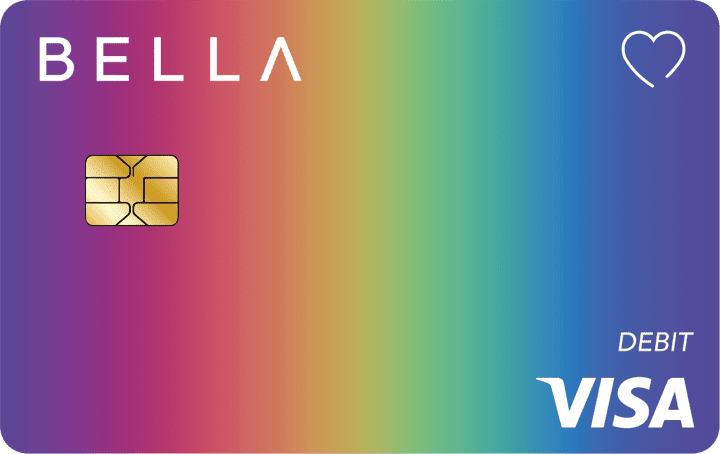 As proud as we are of our initial offering, our aspirations are much bigger.
Today, we're launching a new set of features that further drive toward our mission, including donations to impact initiatives, more choices for what to do with the BELLA Surprises you receive, and our totally unique Karma Score.
Our members join BELLA because they want to be part of the positive change the world needs.
They're givers that care about other people and value kindness and generosity. They want to be part of a community that works collectively to have more impact than any one person can have alone. When you're working to change a world that seems so set in its ways, community is crucial.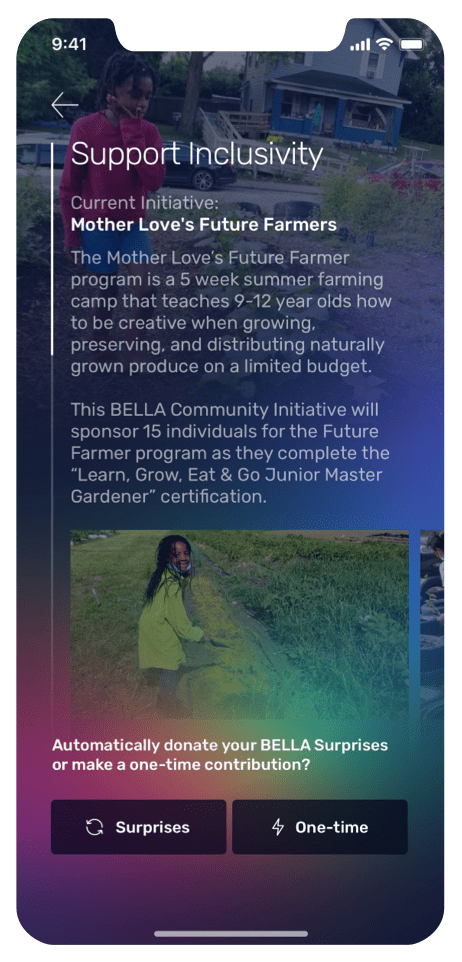 The Karma Score is a program designed to recognize and celebrate the acts of kindness and generosity that members perform in BELLA, including the Surprises they send to each other, donations they make to initiatives they care about, and actions they take to make the community richer.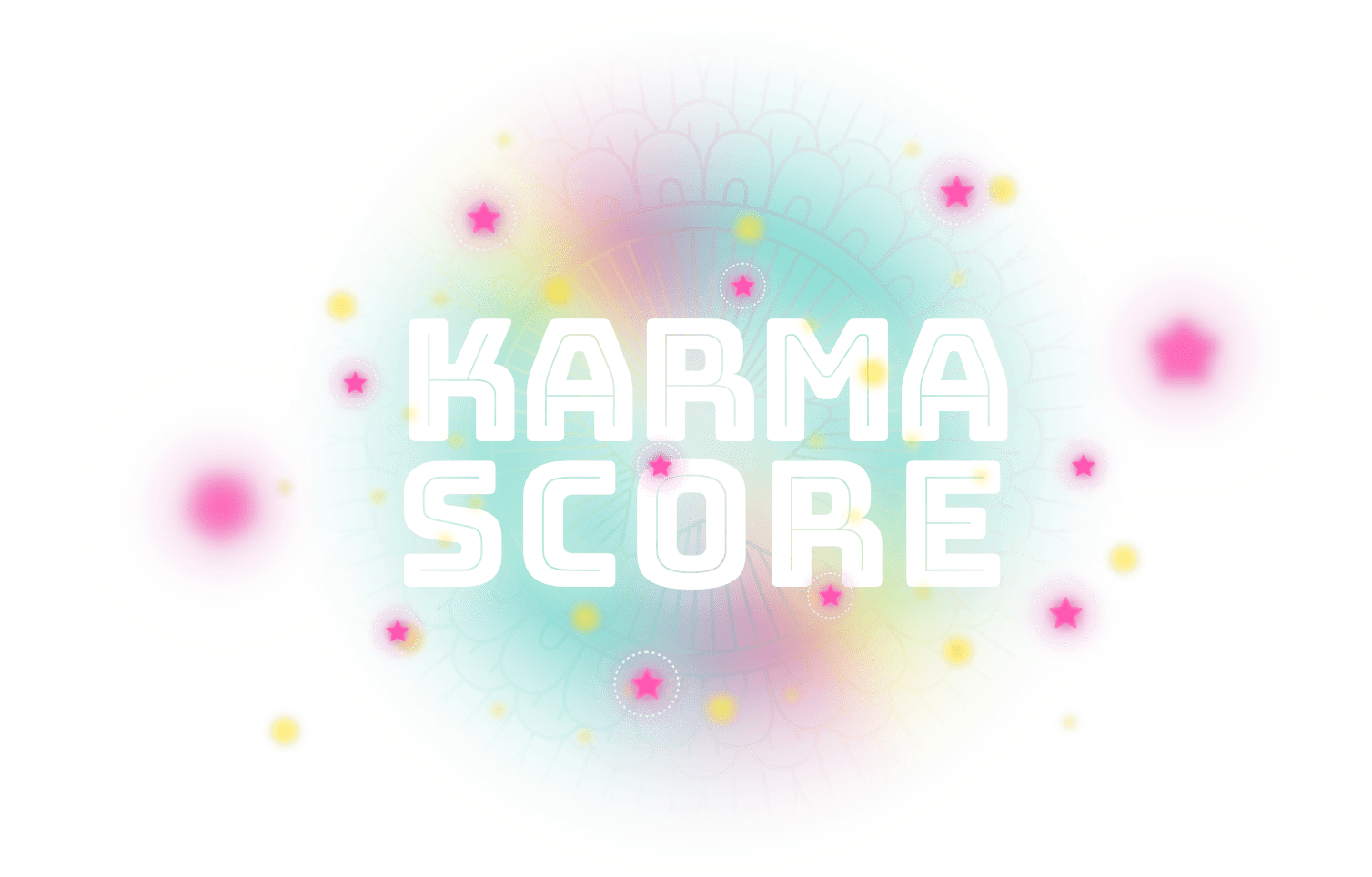 If you're a BELLA member, you know that we go out of our way to surprise and reward our community.
The Karma Score program gives us even more opportunities to do that.
When you first unlock your score, and as you progress through the various levels – from Karma Explorer to Karma Hero to Karma Legend and beyond – keep an eye out for merchandise, perks and rewards, which will evolve over time.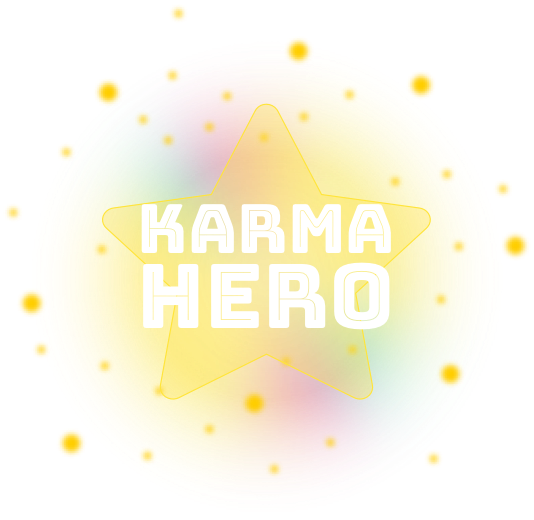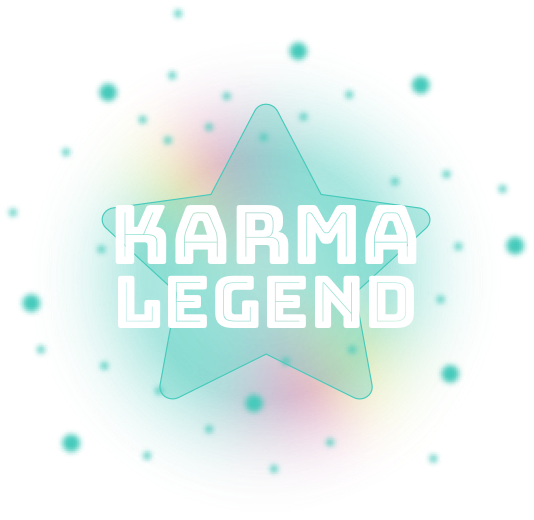 As the BELLA community and ecosystem grow, the Karma Score will gain more relevance, helping members gain recognition for their kindness and generosity online and offline.
Whether you're a new or long-time BELLA member, you can unlock and view your Karma Score in the app, and gain points by performing the following actions: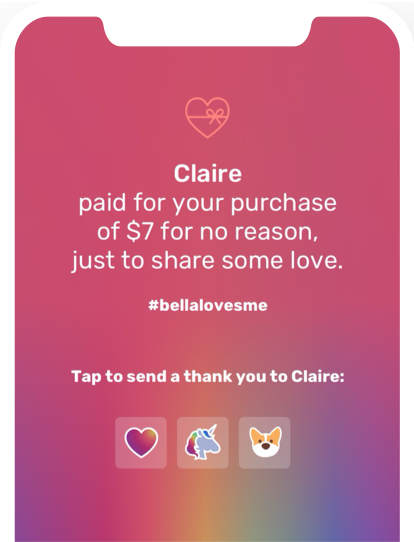 Surprising another BELLA member by Paying It Forward to cover one of their small expenses ($1 = 1 Karma Point)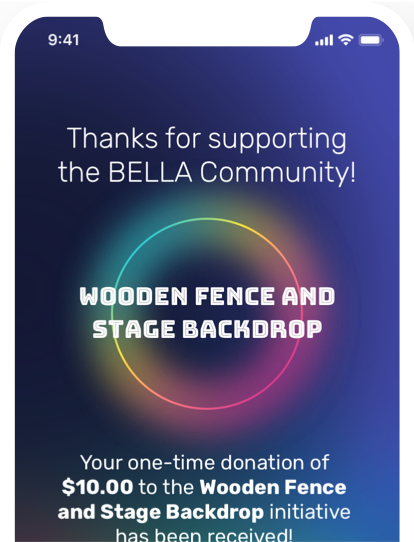 Making a donation to a BELLA Community Initiative
($5 = 1 Karma Point at the Karma Explorer level; $10 = 1 Karma Point when you're a Karma Hero; $20 = 1 Karma Point when you're a Karma Legend)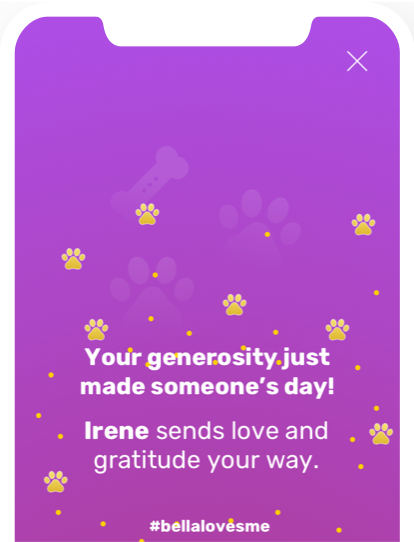 Each time you send a Tapback to another member to say thanks when they pick up your tab (+1 Karma Point)
As BELLA evolves over time, we will introduce many more ways of earning Karma Points, all aligned with our brand values of love, beauty and humanity.
We're truly honored to have grown such an amazing community of members in the few short months since we launched.
Thank you for being a part of this adventure. We're changing the world together.
Best,

Unlock your Karma Score now.
Tap the button below on mobile to launch the BELLA app.