karma

account
may cause random
acts of kindness.
"Caffè sospeso" is the Italian tradition when someone buys two coffees, drinks only one, and leaves the other, the "sospeso," prepaid for a future customer. We are bringing this act of love into banking with the Karma Account.
Try it yourself: place up to $20 in your Karma Account and make another BELLA customer's day by picking up their next coffee, subway ride, or movie ticket.
It's a secure, random, and fun way to create more love in the world and send a gift to a stranger. It feels good to do good, so let's bring more kindness to the world.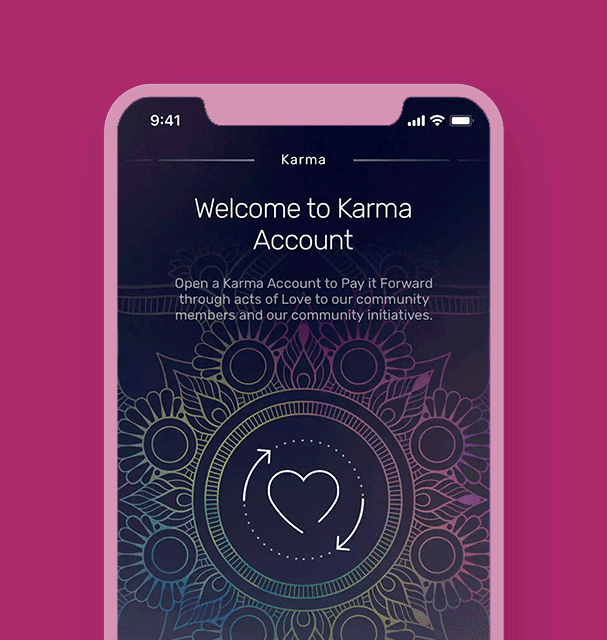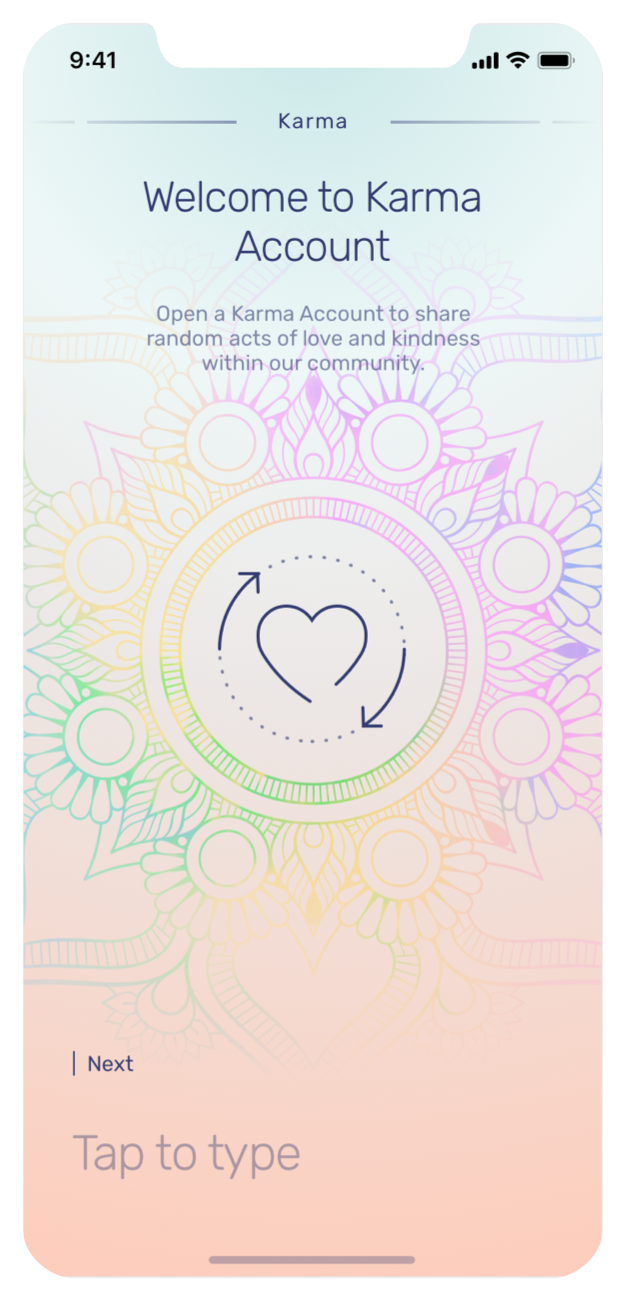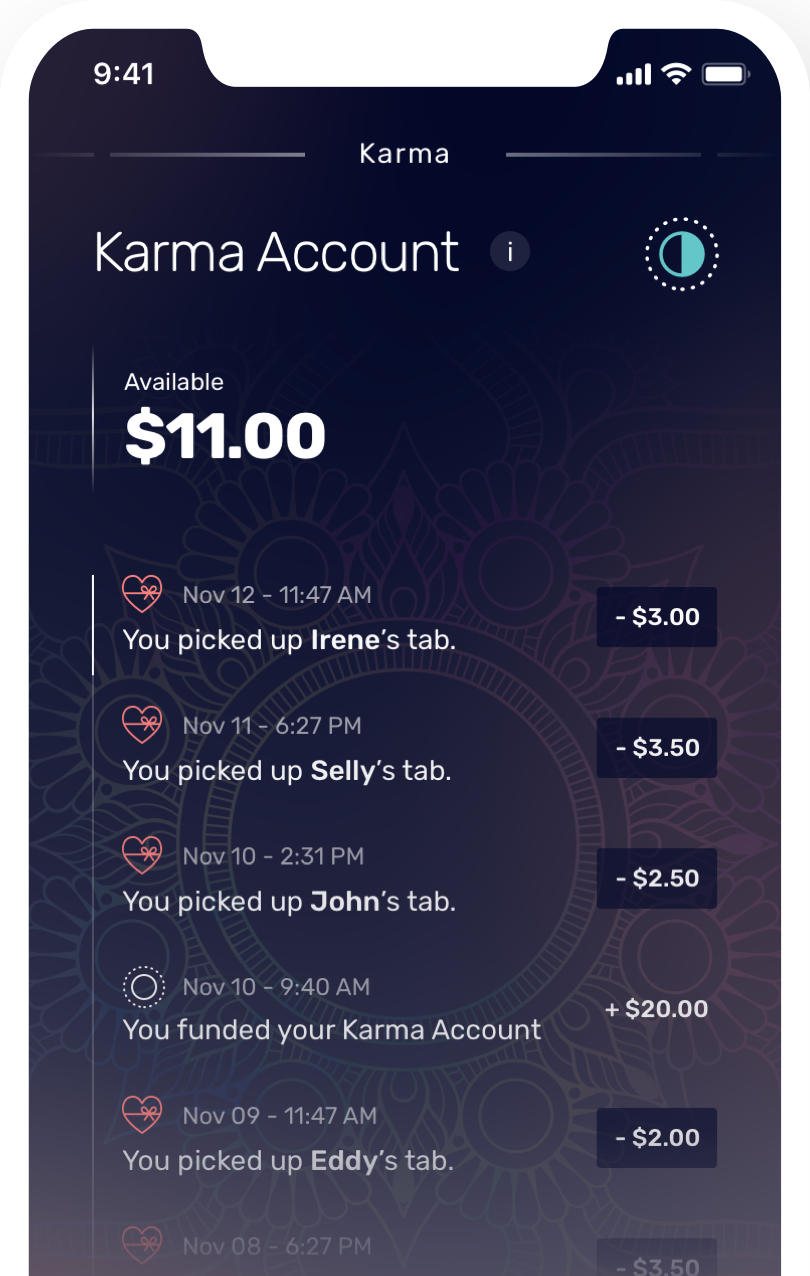 it's a secure, random and fun way
to create more love in the world.

karma score.


actually, it's

more than a score.
Unlike other banks, we put our people and our values before everything.
This is not a credit risk score. It's a score using our proprietary LoveData system to celebrate our members being good humans. Karma is based on your actions helping others and our Karma Score is a representation of you becoming a better version of YOU in this world.