The LA HOPE mural, located in the Melrose Arts District Fame Yard,
focuses on Breast Cancer Awareness.
This BELLA x LA HOPE DEALER mural is fundraising for the Dr. Susan Love Foundation, for Breast Cancer Research and City of Hope, both local, greater LA-based 501(c)3 organizations.
*BELLA is not a partner or affiliate of the Dr. Susan Love Foundation or its programs.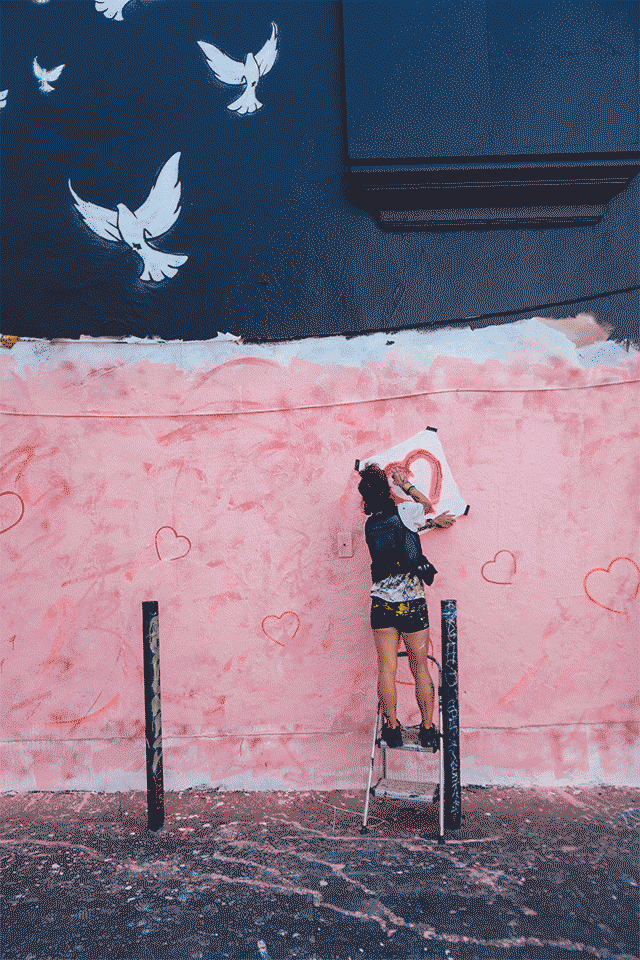 BELLA, the first banking experience powered by love, is proud to partner with the LA Hope Dealer, Corie Mattie, to bring HOPE to the Los Angeles community.
Throughout 2020-2021, the LA Hope Dealer has created a social movement, blending art and activism, to encourage kindness within the LA community and bring positivity during difficult times.
Follow along in the BELLA Instagram stories as our murals evolve through the next year.
Each mural focuses on a different cause — starting with Breast Cancer Awareness then supporting and fundraising for local LA organizations addressing Homelessness, Climate Change, and PRIDE.
We don't need customers.
We need people who care about
each other.
BELLA started as a banking experience in 2020, and we're building a tight knit ecosystem of values-aligned businesses and
individuals to create a better world for everyone.
Learn more about our banking experience and the work BELLA is leading with
micro-communities in the US and join the BELLA reLOVEution today!