a card
with art and heart.
a card
with art and heart.
Tap and go with your debit card on contactless enabled terminals.

We believe in love.
We believe in empathy.
We believe in kindness.
We believe in beauty.
All our debit cards are made with recycled ocean plastic.
We care about the world and what's in our hands.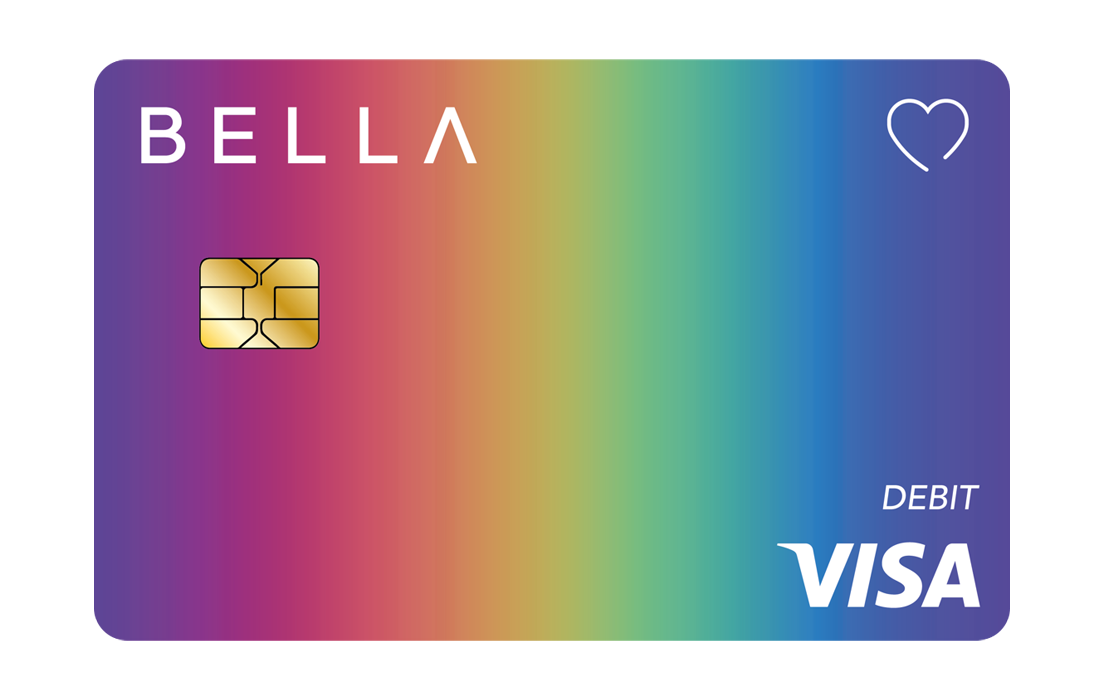 surprise
cashback.


does your bank do this?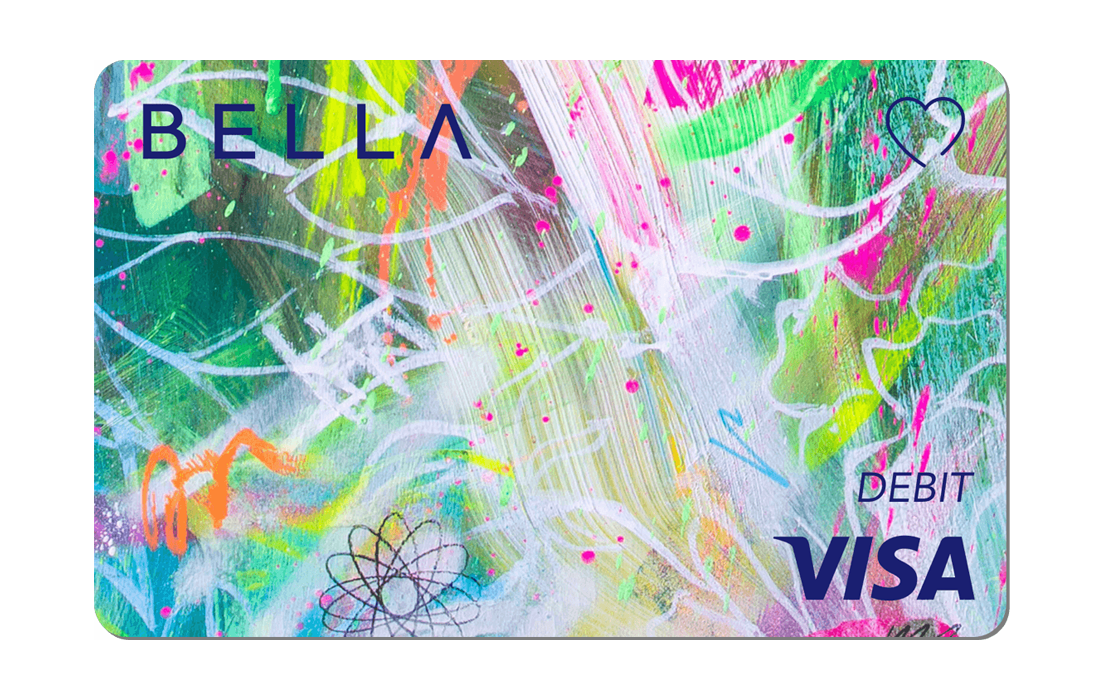 Limited edition card by artist: Jasper Wong
In addition to our rainbow card design, we feature beautiful art by selected artists who represent and share BELLA's values through their daily lives.
It's just a simple reminder that the world is full of beauty. And together we can keep it that way!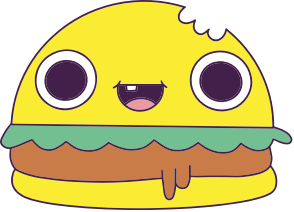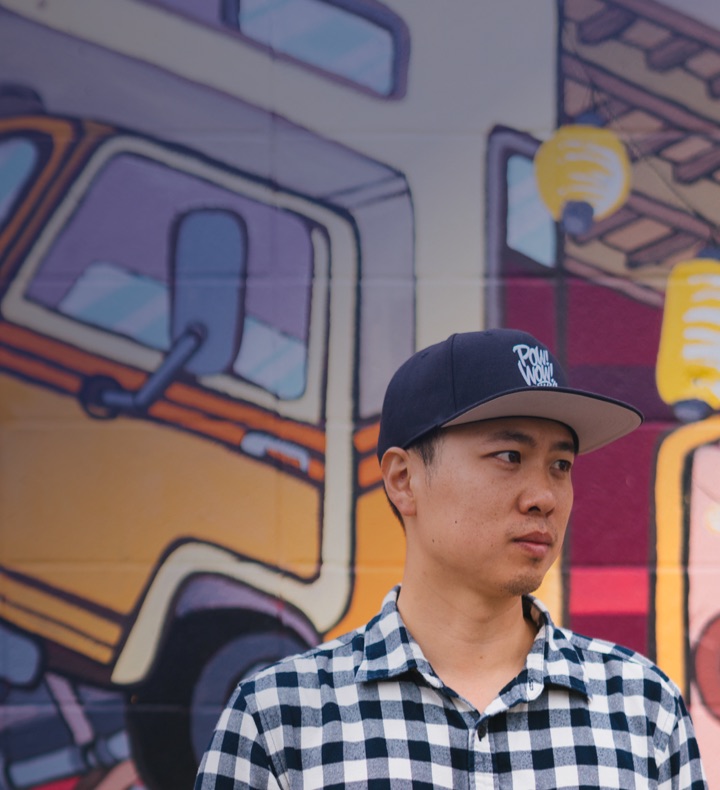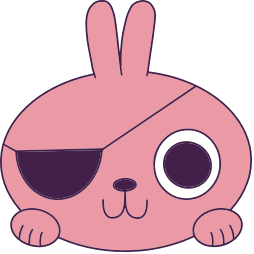 BELLA
Surprise!


spontaneous acts of love.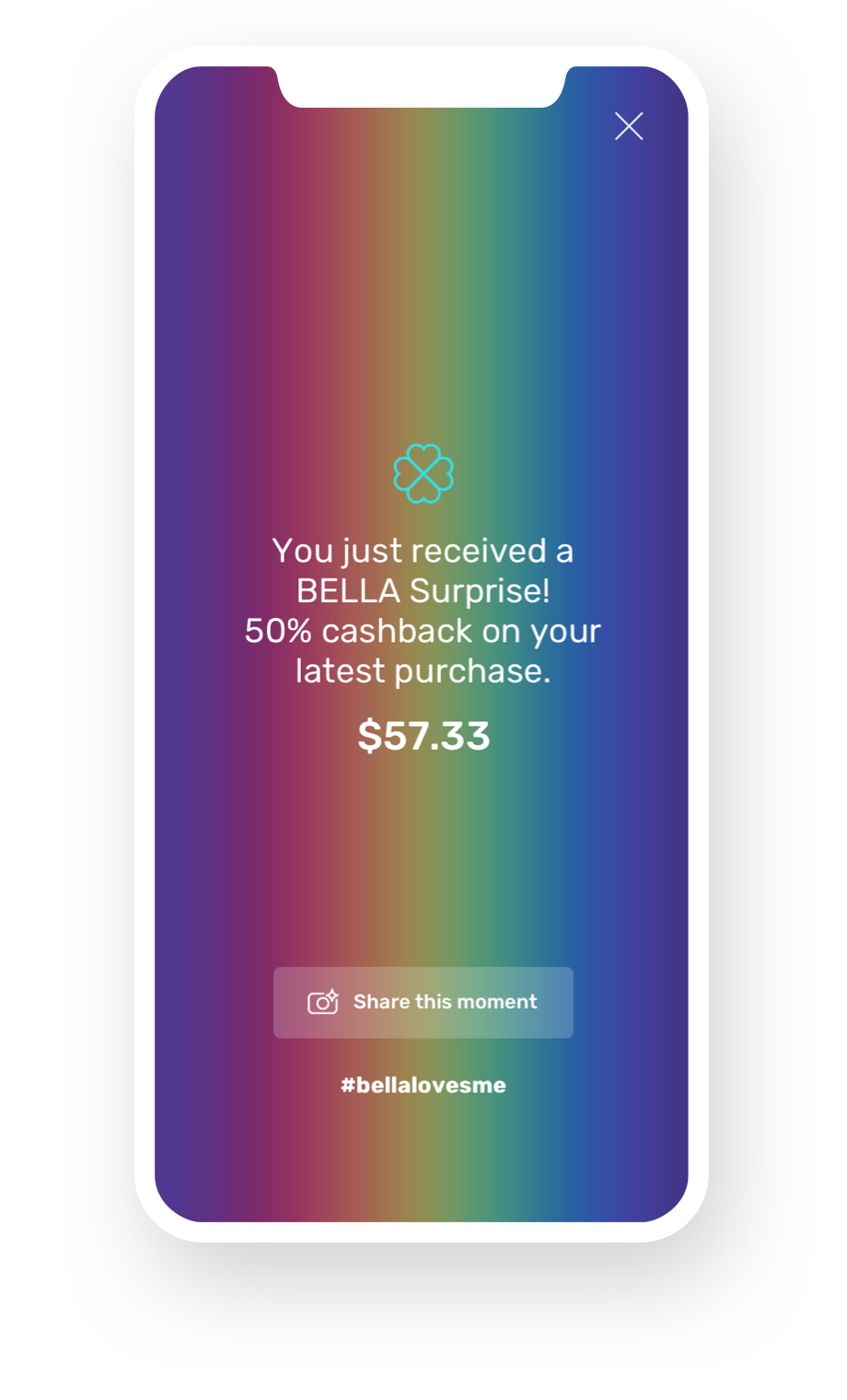 We randomly reward your spending to add a little intrigue. You could receive

5-200% cashback

when you use your BELLA debit card for purchases. Does your bank do that?
It's unusual, we know. We allocate most of our marketing money to our members because we'd rather reward the people who believe in us over paying others to advertise to you.
100% love, 0% fluff