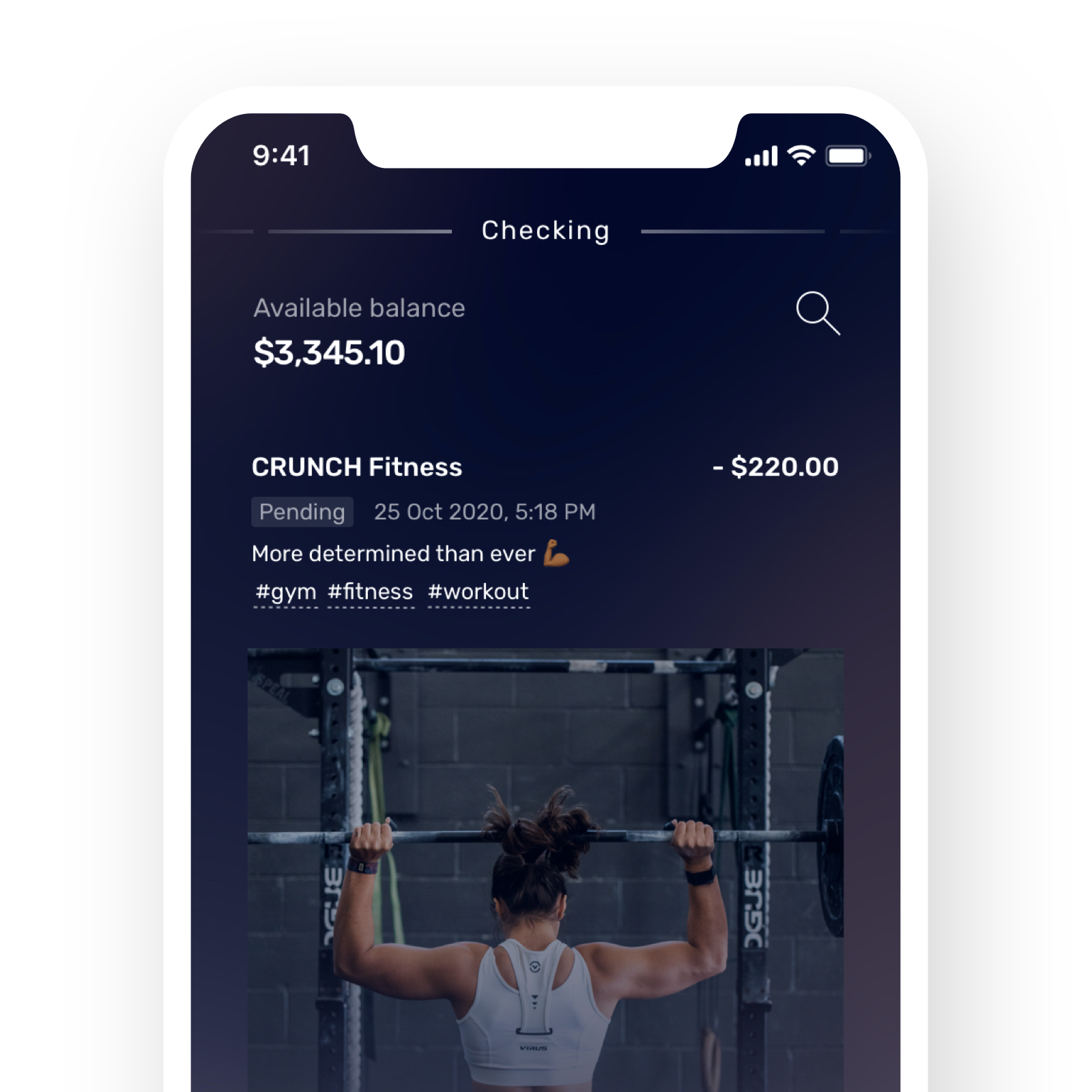 Checking

account
make it more
"you"
Personalize your Checking Account with photos and #hashtags.
No hidden fees and free, instant payments to other members.
FDIC coverage up to $5 million for each member on all Checking and Savings Account deposits.*
*Bella accounts are provided and issued by nbkc bank, Member FDIC. Further, balances held in a Bella accounts benefit from up to $5,000,000 of FDIC insurance per customer.  This is possible because Bella and nbkc arranged for your deposits to be spread across a network of FDIC insured banks, where no more than $250,000 of your funds in your Bella account will be deposited at any single institution in the bank network. Balances in your accounts may be moved by nbkc to one or more network banks to increase the amount of FDIC insurance available to you. Once the funds arrive at the network banks, they are eligible for FDIC insurance per customer of up to $5,000,000 in aggregate. Please be aware that your amount of FDIC insurance may be lower if the combination of any balances you maintain at a network bank, plus any deposits from your Bella account(s) held in the same network bank, exceed $250,000. Learn more at: https://www.fdic.gov/deposit/deposits.
Saving

account
Interest
-ing
Savings accounts are a good way to create good habits. We want our members to build generational wealth, and that starts with organizing your money to earn interest while unconsciously saving to achieve your financial goals.
We do not limit the number of Savings Accounts you can open with BELLA. There are no minimum balances, and each member is FDIC insured up to $5 million dollars – that means you can create all the goals you need to achieve your dreams, or to make sure you keep up with those pesky bills.
Earn 0.09% APY* on all your savings.
*The annual percentage yield ("APY") on the deposit balances in BELLA Savings Accounts, offered by nbkc bank, Member FDIC, is 0.09% and is current as of 01/01/2021. This APY is variable and subject to change daily. See Current APY [ LINK ]. No minimum initial deposit is required, and no minimum balance is required to be maintained. APY applies only to Savings Accounts and does not apply to Checking Accounts held through BELLA with its partner, nbkc bank.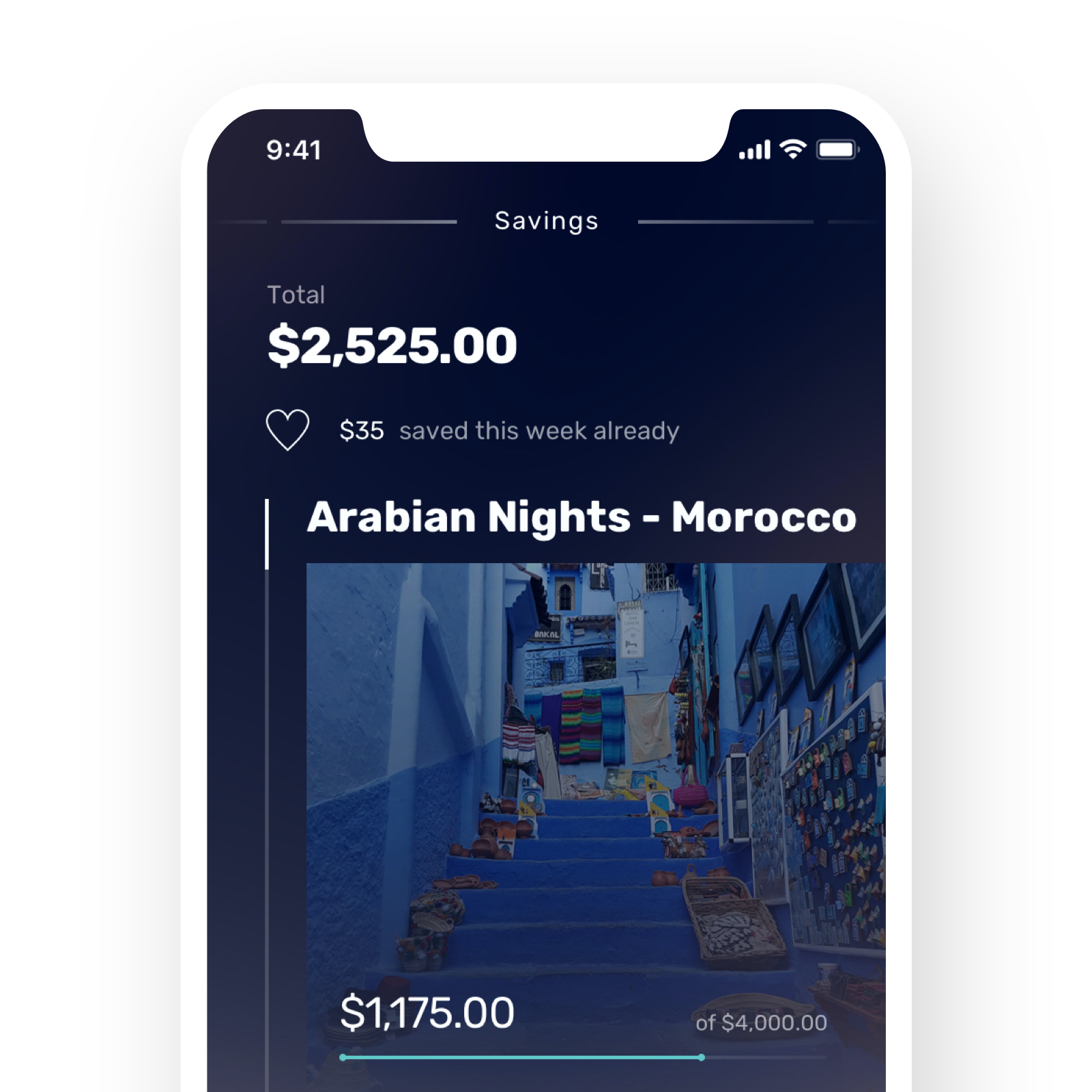 saving is boring.
unless…
You make it
fun.
You've heard of the usual savings options everyone offers (we do too), like setting automatic transfers or monthly contribution amounts to reach your goals, but have you ever created a real RAINY DAY FUND? That's an unconventional saving rule only by BELLA!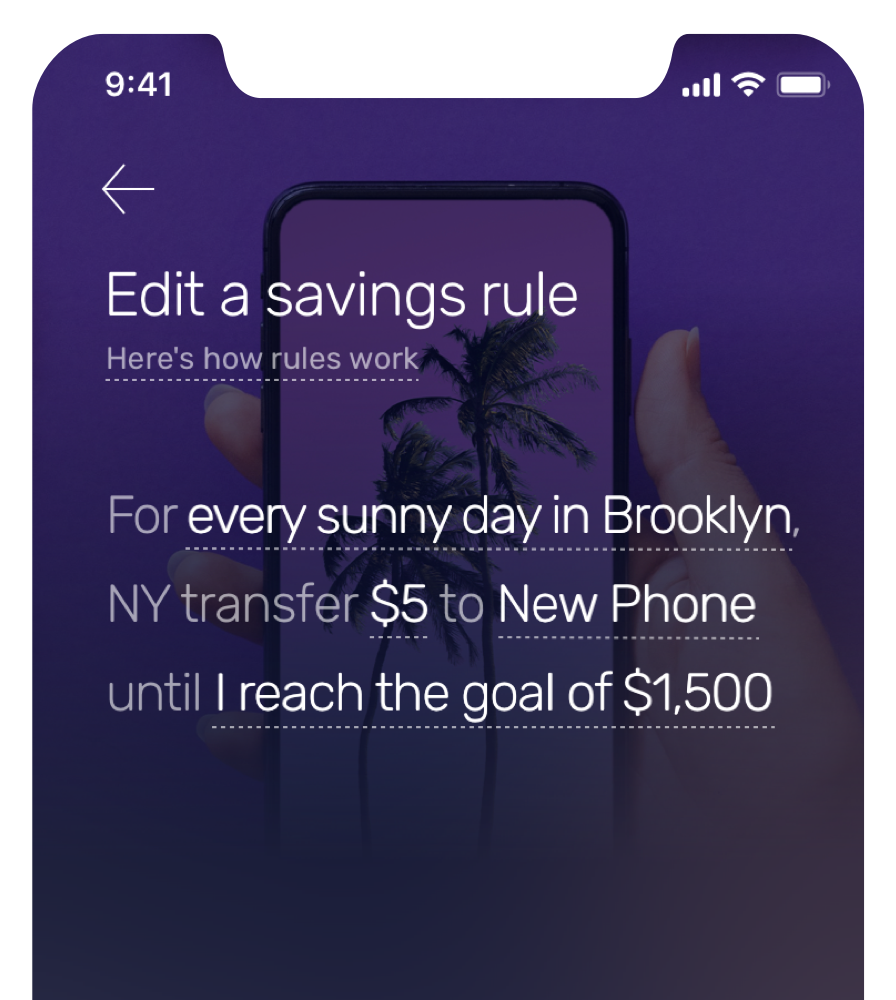 You can start saving money for a special trip

every time it rains in your hometown

or transfer $5 into your savings account to buy your dream home each time the sun shines in winter.
We're adding new Unconventional Saving Rules all the time, and the sky's the limit to the fun you can have. There's nothing like rewarding your future self while flexing your saving muscles.
Oh, by the way, what's the weather like tomorrow?