A card
with art and heart.
Tap and go with your debit card on contactless enabled terminals using ApplePay, SamsungPay, and GooglePay.

We believe in love.
We believe in empathy.
We believe in kindness.
We believe in beauty.
All our debit cards are made with recycled ocean plastic.
We care about the world and what's in our hands.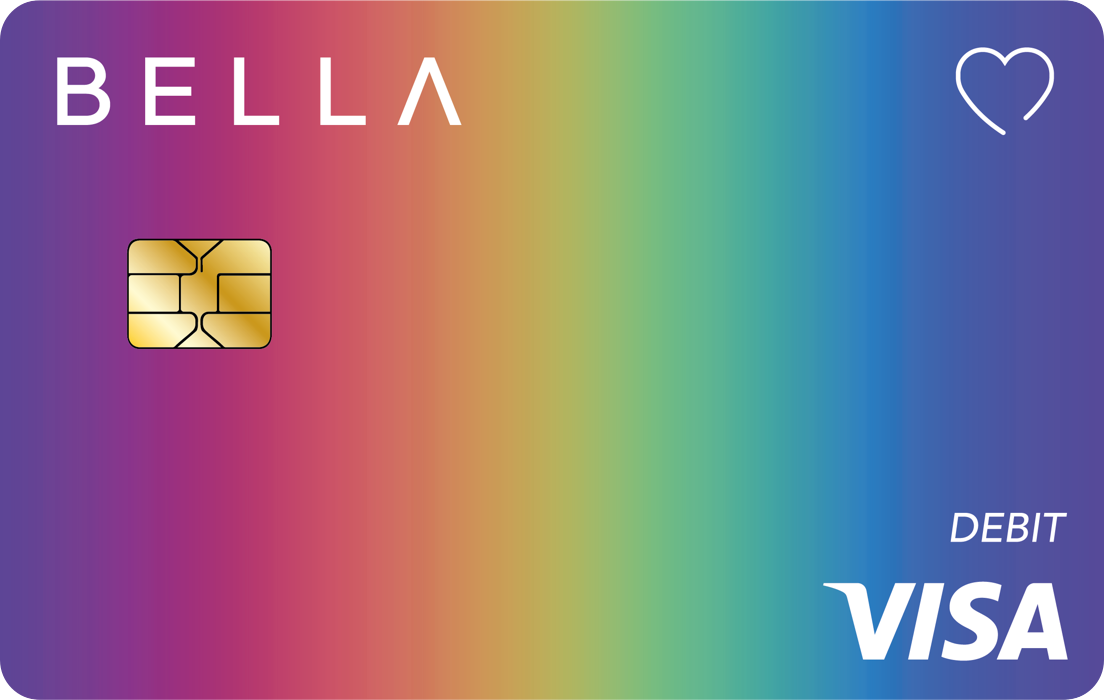 BELLA
Surprise!


spontaneous acts of love.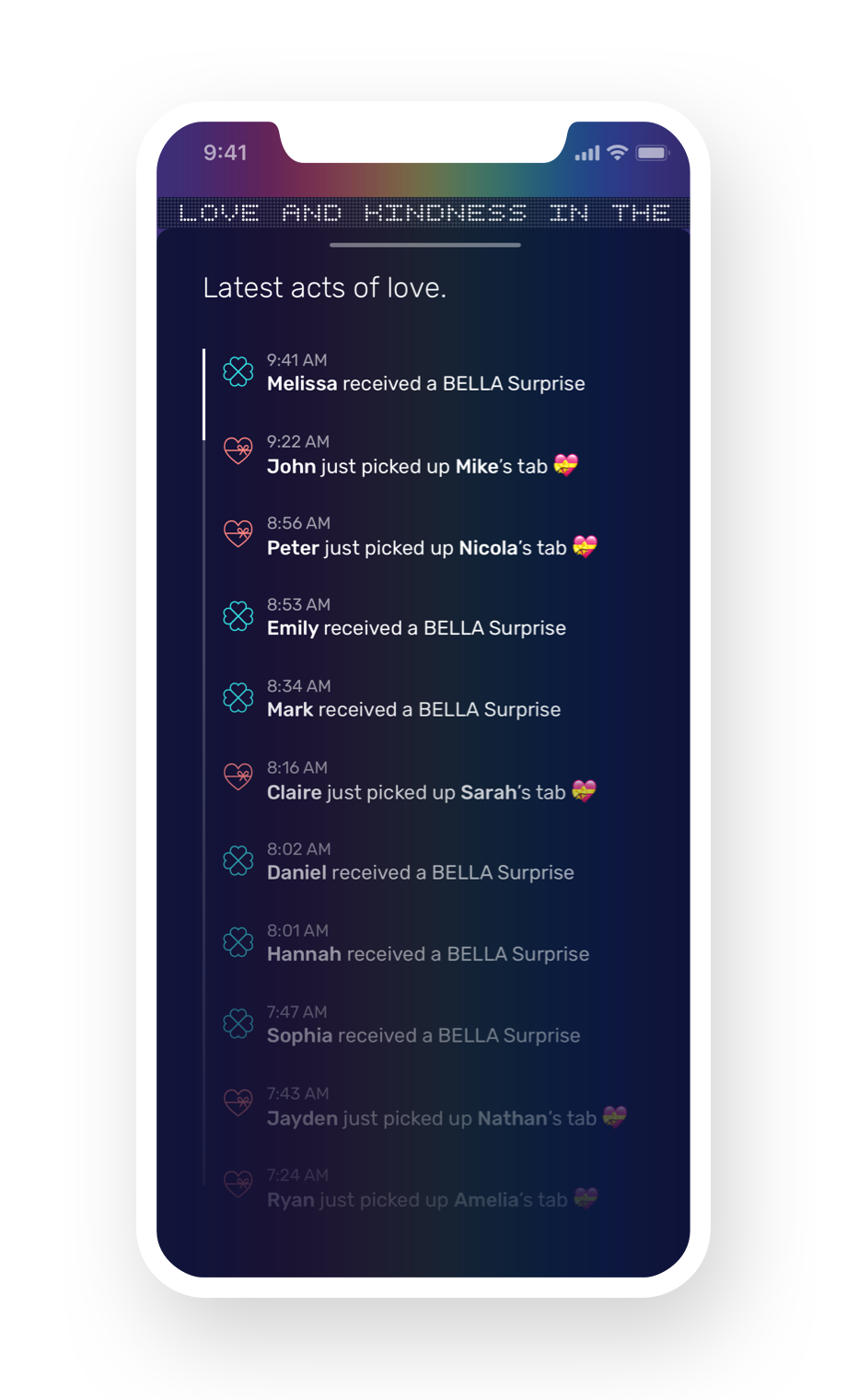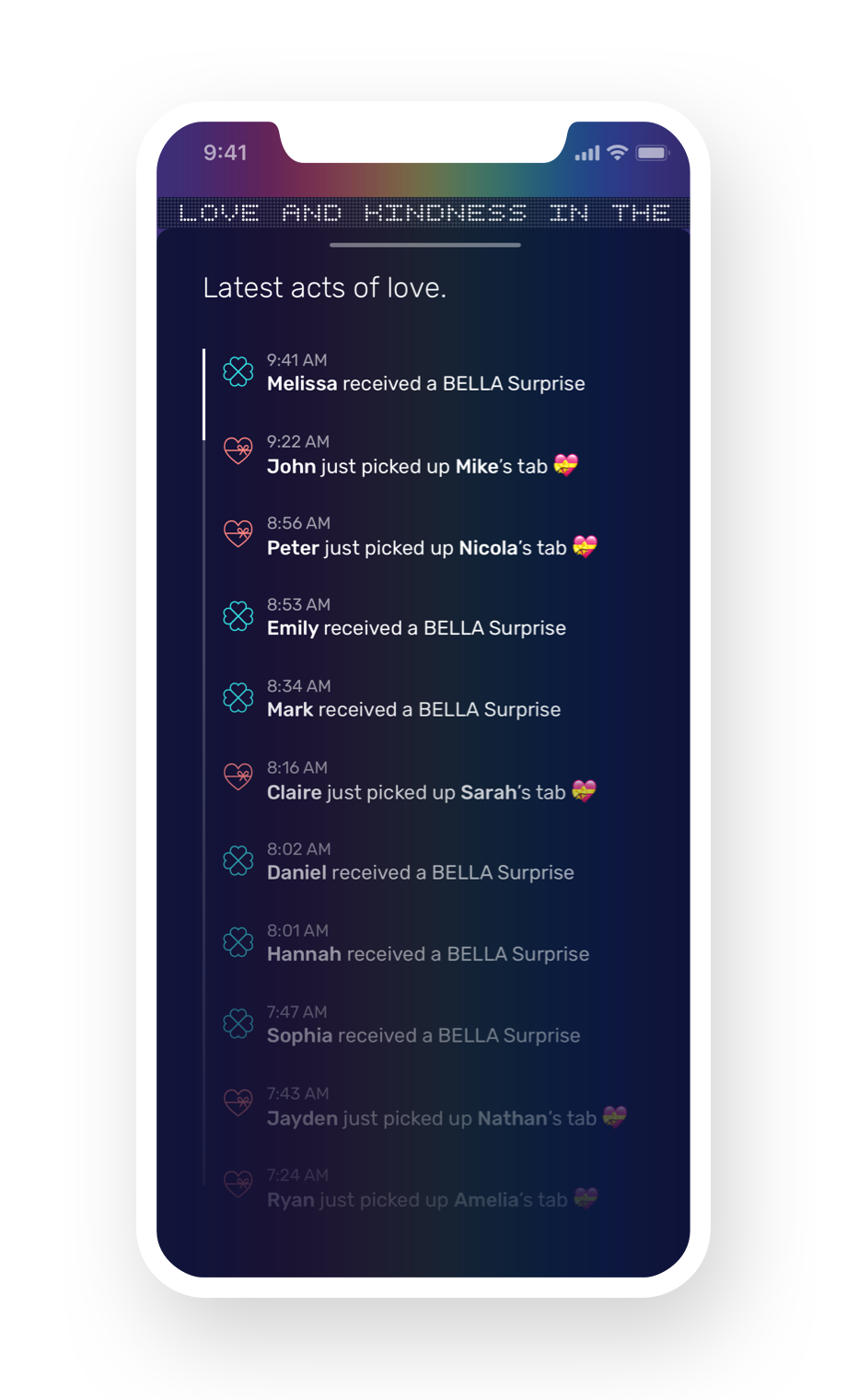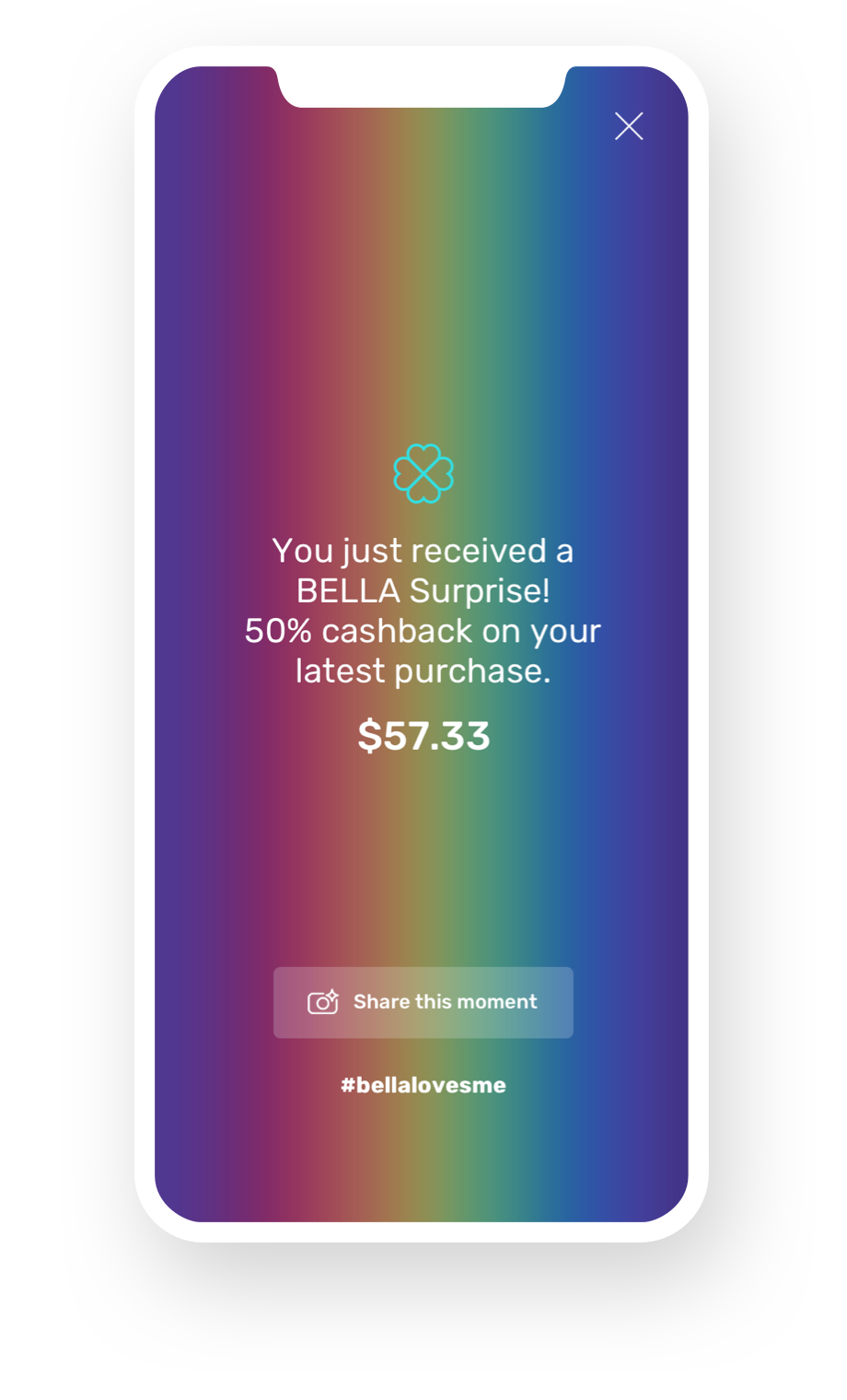 We randomly reward your spending to add a little intrigue. You could receive

5-200% cashback

when you use your BELLA debit card for purchases. Does your bank do that?
It's unusual, we know. We allocate most of our marketing money to our members because we'd rather reward the people who believe in us over paying others to advertise to you.
100% love, 0% fluff
Checking

account
make it more

"you"
Personalize your Checking Account with photos and #hashtags.
No hidden fees and free, instant payments to other members.
FDIC coverage up to $5 million for each member on all Checking and Savings Account deposits.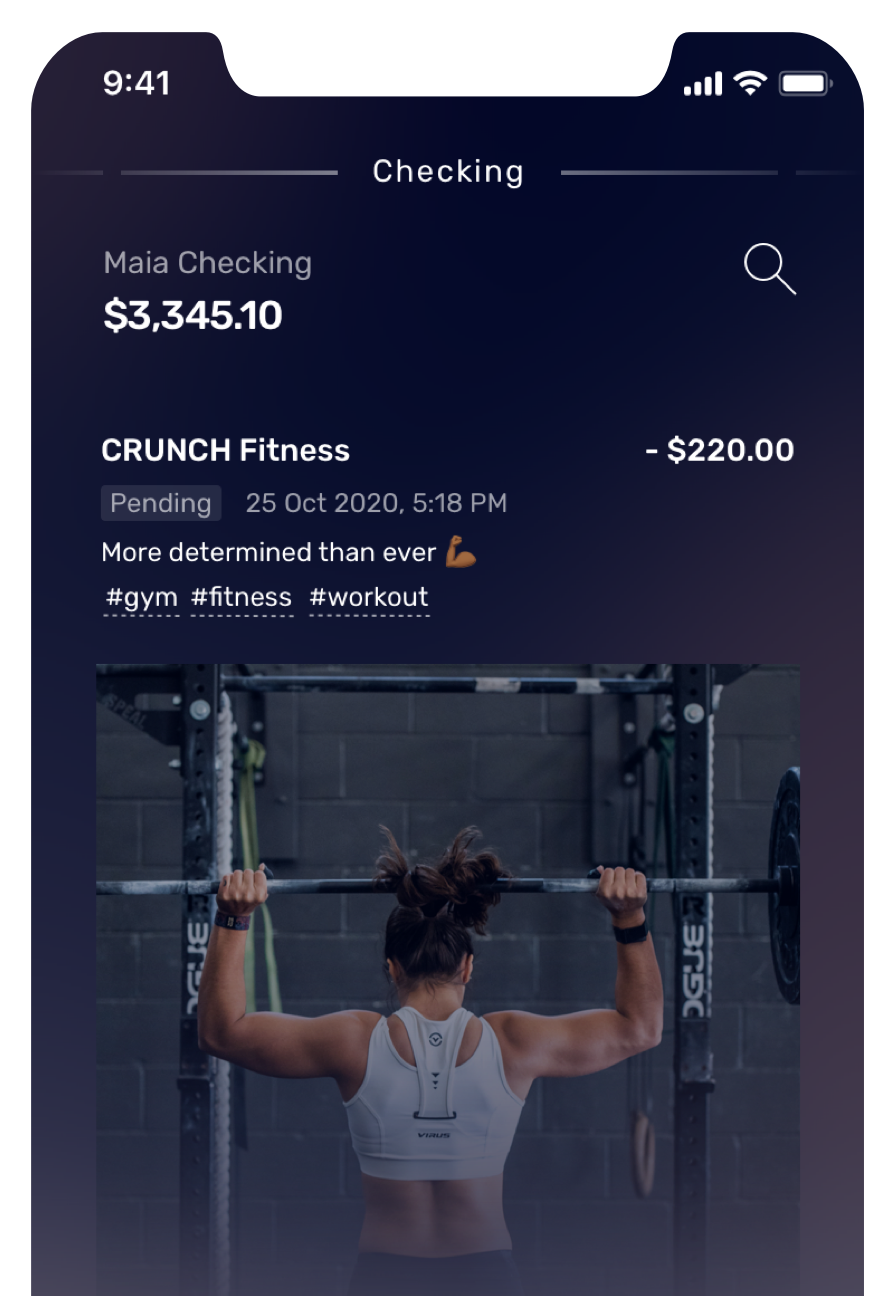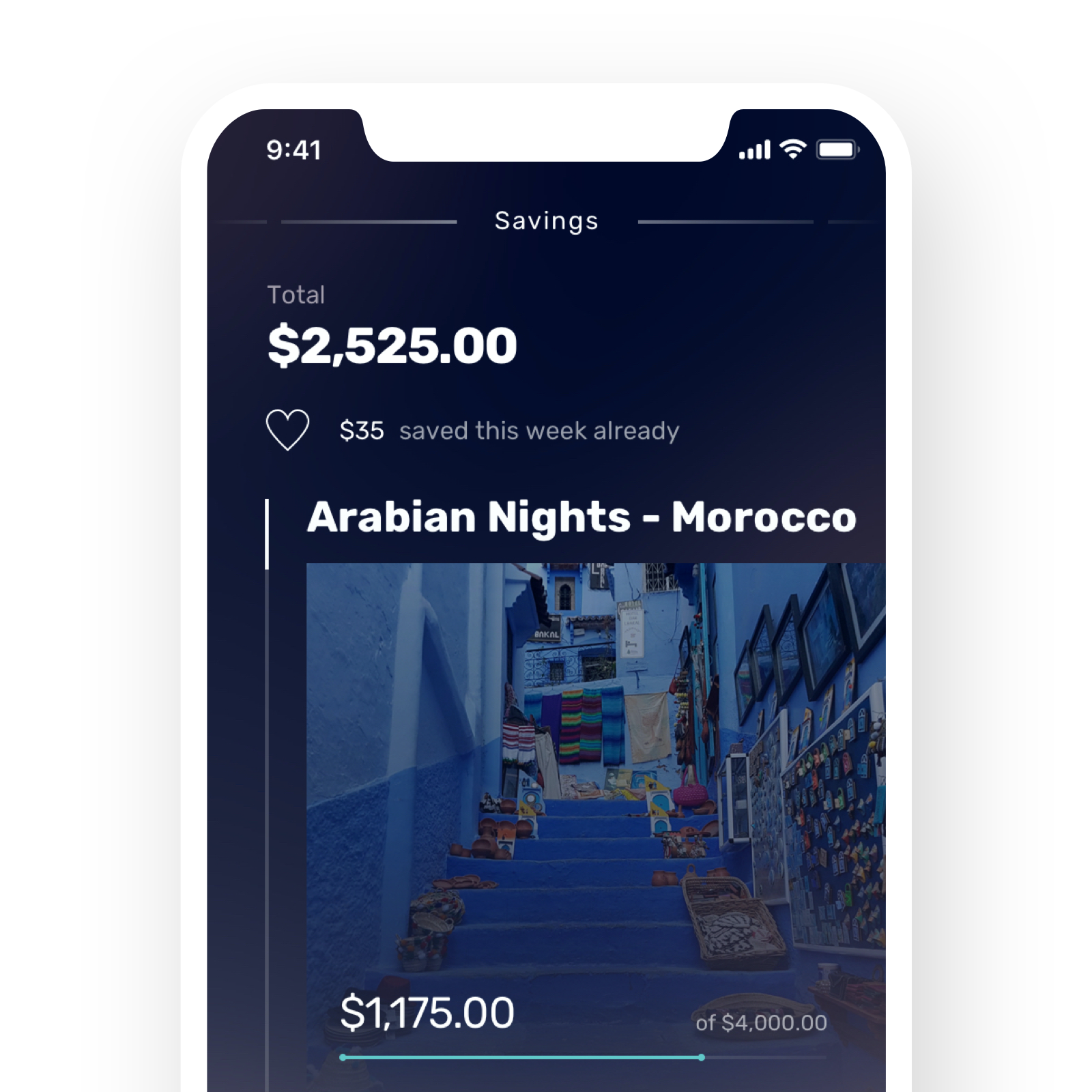 Savings

account

Savings accounts are a good way to create good habits. We want our members to build generational wealth, and that starts with organizing your money to earn interest (ours is at least 5x the national average!) while unconsciously saving to achieve your financial goals.